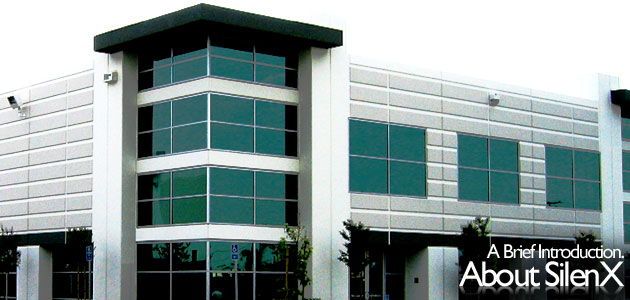 how it all began
It begun as a hobby; a group of engineering students in search of silence. With computers running twenty-four hours a day, seven days a week, the noise was more than a nuisance. It was an absolute burden. But this was 1995 and your average mainstream computer processor was barely consuming 20 watts...under full load. Silent computing was still in its infancy, but of course, our guys were working to perfect it. What had originally begun as a hobby...turned into an obsession.

Airflow was measured, temperature gradients studied, simulations and testing ensued. The original designs were crude, but then again, even the greatest have to begin somewhere. With electronics getting hotter and hotter with each generation, someone had to step up to fight the noise. And that, we did. Our products made way into recording studios and sound labs around the world. Then came the inquiries from individuals wanting the same in their personal computers. Well...our next decision put smiles on their faces.
the road from here
SilenX has been a privately-owned and operated company based in southern California since 1995. There are several research and design facilities in addition to our primary warehouse facility and our renowned technical support and customer service center. Originally a high-end systems integrator for silent computers, SilenX shifted its focus to manufacturing silent PC components in 2002 and established factories in the United States, China, and Taiwan.

Our retail products are distributed in numerous countries around the world. We also have an OEM division that manufactures fans, thermal heatsink solutions and power supplies for various applications in computing, consumer electronics and other industrial uses. Our specialty is in low noise components as we have among the lowest noise cooling equipment in the industry.

Numerous awards have been won by our products in the consumer computing world for delivering a combination of the lowest noise levels without sacrificing high performance. Reviewers from around the world have praised our products for being on the forefront of the silent PC industry. Our commitment to the finest quality makes SilenX products both reliable and competitive.