to carry our line of products

SilenX global home
Welcome to SilenX.com, home of the world's quietest fans and heatsinks. We've just revamped our site to feature clutter free navigation and a cleaner layout. If you have any questions or are interested in reviewing our products, feel free to drop us a line using our Contact Us tab above. To purchase our award-winning products, head to the Where To Buy tab above.

EFZ-92HA3 review
We promise an installation that takes less than 10 minutes, you don't even need instructions and the process is quiet intuitive. We knew from the beginning this CPU cooler wouldn't be an extreme performance heatsink due to the small size and of course, it was never intended to be. SilenX has larger models on their website but we were testing this small beast. For the size and price however, it performed beyond our expectations and deserves a Good Choice award because we believe it would be an excellent product for those who bought their systems without a cooler or damaged their existing one. In addition, its multisocket capability would be an advantage to futureproofing.




EFZ-92HA3 details

noticias3d review

EFZ-92HA3 review
I am truly shocked and amazed by the performance of the Silenx Effizio EFZ-92HA3. I put it up against coolers that are two or even three times the size of it and it came close in terms of performance. I really like the looks of this cooler, I'm not sure why, it just looks great. The cooler is very quiet, and it's easy to install. The mounting system that Silenx uses is very easy to use. The Effizio EFZ-92HA3 will be able to fit in any system and I'm sure it will provide adequate cooling for you CPU. If you're looking for a good looking and good performing cooler then you'll want to seriously take a a close look at the Silenx Effizio EFZ-92HA3. I have those other coolers, but for now, the Effizio EFZ-92HA3 will be staying in my system as I'm very happy with it.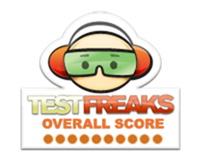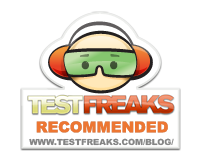 EFZ-92HA3 details

testfreaks review