to carry our line of products

SilenX global home
Welcome to SilenX.com, home of the world's quietest fans and heatsinks. We've just revamped our site to feature clutter free navigation and a cleaner layout. If you have any questions or are interested in reviewing our products, feel free to drop us a line using our Contact Us tab above. To purchase our award-winning products, head to the Where To Buy tab above.

EFZ-92HA3 review
This little cooler from SilenX has amazed us. Compared to a much larger and three times as expensive heatsink, the Zalman CNPS 9500, the SilenX cooler was able to keep up in all our tests save for the highest overclocking tests. It is clear the compact 92mm size makes it very attractive for those who don't have much space in their cases but wants silence and optimal temperatures. The noise at idle is barely audible and even at full speed, it is reasonably quiet, as long as you are not doing serious overclocking, this cooler comes with our recommendations and deserves our medal.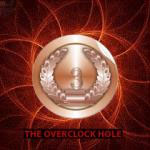 EFZ-92HA3 details

the overclock hole review

EFX-08-15 review
These fans are easy to iunstall and performed much better than the stock fans in our benchmark tests while running quieter. It's the same series of fans used on their Effizio CPU coolers, which performed better than the stock heatsink at much lower noise levels, but available in multiple sizes and noise levels.




EFX-08-15 details

noticias3d review