bjorn3d Review
Many system builders--whether professional, enthusiast, or regular consumers--are on the look out for products that can do the job well without breaking the bank. The SilenX EFX-12-12 is just such a product. It is well constructed, very quiet, and inexpensive. As can be seen from the test results it performs better than one would expect given it's RPM and CFM ratings. If looking for a silent replacement for a CPU cooler fan, or an aftermarket fan to improve airflow in a case this fan is definitely worth consideration. The included mounting hardware gives consumers a choice between screws and anti-vibration mounts, while the power connectors allow installation into any existing setup.




bjorn3d review
the overclock hole Review
The fan came with very detailed instructions and specifications which we applaud for its clarity and completeness. When compared to our original Zalman fan, the temperature difference is slight at full 12v, but the Zalman fan is spinning 300-400RPM faster and with proportionately more noise. The fan doesn't offer much in the way of frills, but it offers great performance at an affortable price, it deserves our medal.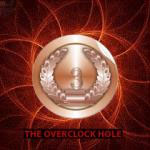 the overclock hole review